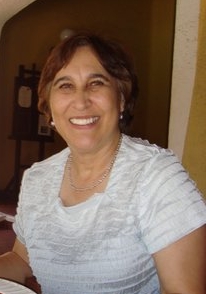 Diana Garza Louis, LPC-S, LMFT-S, RPT-S
512-480-0205
Diana@RioGrandeCounselingCenter.com

Ms. Diana Garza Louis is the founder and director of the Rio Grande Counseling Center. She is bilingual and bi-cultural. She studied for three years at the University of the Americas in Cholula, Puebla, Mexico, received her undergraduate degree in Psychology from the University of Texas and a Masters of Education from Texas State University. Ms. Garza-Louis has extensive experience in counseling and specializes in treating children, adults, and families who are in transition, who are victims of trauma, or who are experiencing grief and loss issues. She has an extensive background in Play Therapy and is past president of the local and state Play Therapy Associations. Ms. Garza-Louis is co-author of the Ventura, and Paso a Paso treatment manuals for sex offenders, as well as Sana Sana, a cognitive behavioral treatment manual in Spanish for victims of sexual abuse and a Chaperon Training Manual for chaperons of adults and adolescent. Ms. Garza-Louis has also published books and articles in Spanish and English on various subjects and has translated various materials on Play Therapy and treatment of sexual abusers. She has made presentations locally, nationally and internationally on a variety of subjects including treatment of sexual abuse victims, families and perpetrators, play therapy, counseling techniques and marriage and family therapy. She is a Licensed Professional Counselor Supervisor, a Marriage and Family Therapist Supervisor, and a Registered Play Therapy Supervisor offering supervision to interns seeking licensure.